Time really does fly! It's already the last day of September, which means another interview. I don't know about you, but I love learning how other players started out in Ultimate Frisbee. There's always a great story to tell. August interview was one of my favourites – so insightful! If you missed it, check out 5 Questions With…Robert McLeod (you may know him as Ultimate Rob!).

How about this month? Check out the interview with Elwira – one of the best female players in Poland. I remember that when I was playing my first outdoor tournament (back in 2015) we were playing against Astro Disco. Right before the game, the girls on my team were pretty much fangirling about this really good player. Don't feel intimidated, huh?

3 years later and there were many situations where she's been helping out rookie players to improve. She's one of those players who pass on the skills and brings out what's the best in the skillset of the certain person.

Check out the interview!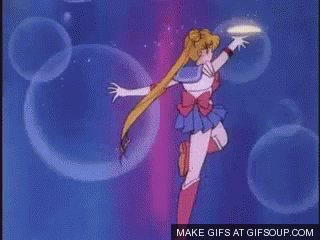 Name: Elwira "Elvis"
Number: 85
Height: 166
Plays Ultimate Since: Dec 2008
Team: KWR Knury
Cutter/Handler: H&C
Favourite throw: forehand huck & hammer
Favourite type of the tournament: beach
Favourite division: women
Favourite thing outside of Ultimate: I like a lot of things and it's hard to pick one. I enjoy the small things, but I like being a mother the most. 🙂
1. How did you first get into Ultimate Frisbee?
Through the mutual friends, I met Aleksandra Marczyńska (currently BC Kosmodysk), who was a player at Astro Disco from Bydgoszcz. She invited me to the training. I didn't know what to expect. Later I had to run at the drills and during the match (sic!). My lungs were on fire. For the next two weeks, I had such sore muscles that I could barely get up from the bed. I decided to get into shape, but quite soon I turned it into a love for a plastic disc.
2. What does this sport mean to you?
It's not a sport. It's a lifestyle. 🙂
First of all, it changed my perception of the sport, but also many issues in life. I think that Ultimate conveys cool values.
Thanks to playing, I had the pleasure of meeting many wonderful people and visiting lots of places.
3. What are the most important things that rookie players should learn at the beginning of their Ultimate Frisbee adventure?
The rules! 🙂
First of all, a rookie player has to switch their thinking to fair play in a pure form and leave behind the traces from the previous sports.
They must also be patient. Not everyone throws and understands the game so easily. I know many players with innate talent as well as many "talentless" players who have achieved a high level through hard work and stubbornness.

In the beginning, it is worth getting knowledge from experienced players who are willing to share it.

Tournaments, even fun ones, are a great opportunity to see what other players are doing, how they are warming up, why they are doing this and not another drill, and what for are they doing this.


4. What is the most important thing to you of being on a team?
The atmosphere and trust. Our sport is an amateur discipline. I think that it's the atmosphere within the team that unites people. I go to the training because I like and want to meet these freaks.

We have the common goal. We strive for it together. We encourage and understand each other.

My mom still doesn't understand why I am chasing a piece of plastic haha 🙂

And they get it.
5. Women Ultimate means a lot of commitment. What do you think is the key ingredient to build a team and why very often a team doesn't make it through the season?
I knew that I should expect this question. 🙂

If I knew, I'd have a team in my city. 🙂
I can only say about my failure and observation from building a women team.
I tried not to impose anything. I wanted to start with casual workouts for eager girls to raise the level of the players. The interest was varied. Finally, there was a meeting where we agreed that we want to compete at the tournament and that we are preparing for the Polish Championships. The enthusiasm was great, but it melted after the first tournament. We lost everything, although we did not give it up easily. In the end, we didn't go to the championships.
It seems to me that we lacked patience and trust. It's hard to get immediate results without regular training. Each of the girls had her own life, work, studies and excuses.

And that unfortunate mixed as a priority… 🙂
Enjoyed the interview? Did you learn something new? Perhaps you have some thoughts on training with rookie players or mixed vs open/women teams? Feel free to share your thoughts either here or under the Facebook post. 🙂

What's your Ultimate Frisbee story? Would you like to share it? Feel free to message me on Introverted Ultimate or via email. I'll get back to you with 5 Questions. I'm looking forward to hearing from you!